Check out this sizing tutorial from WIFA!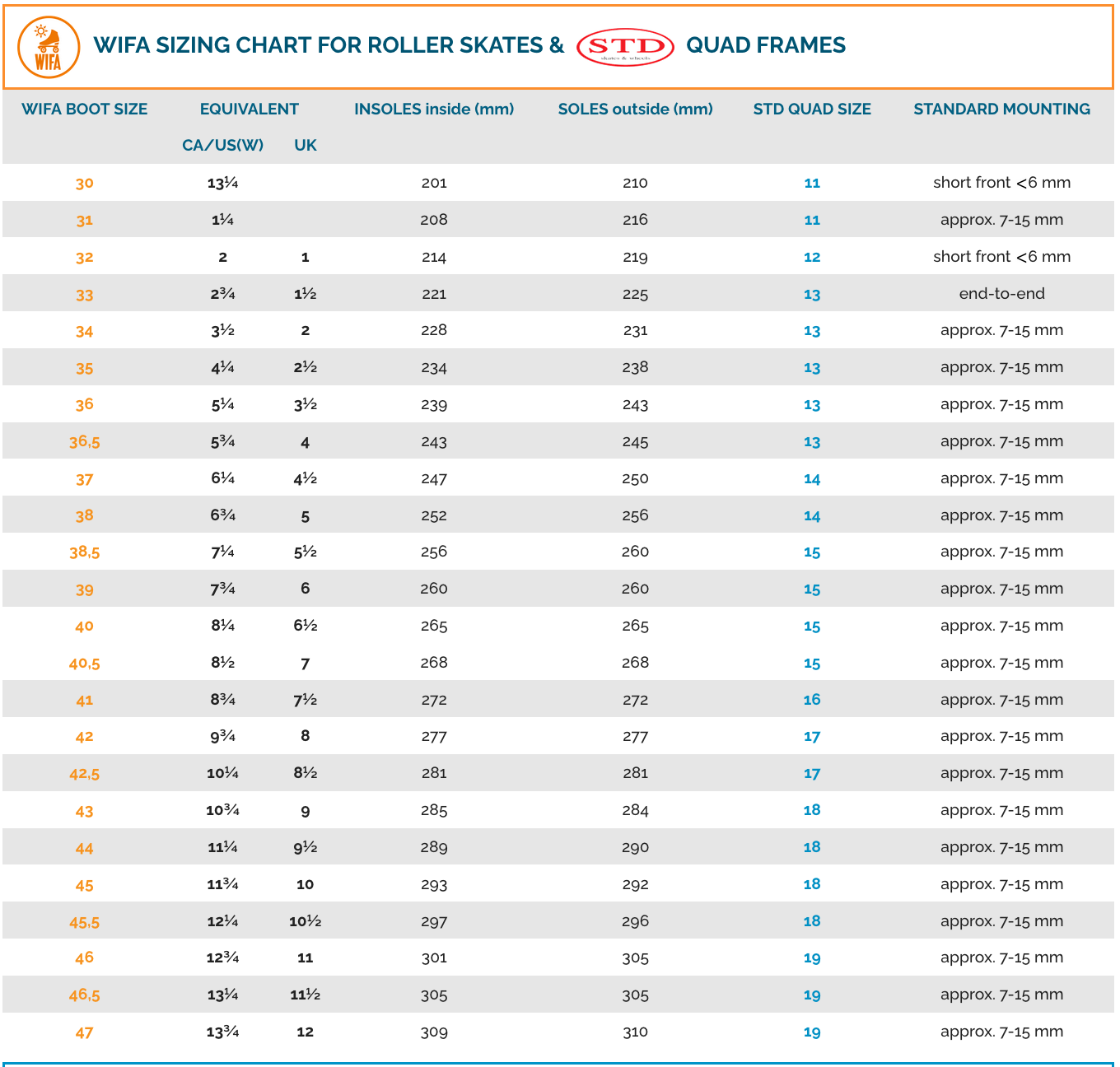 WIFA Size Chart
The following size chart will help you determine your accurate size when purchasing. The US sizing equivalents are listed in MEN'S. Women's sizing goes as following: (Ex: 38 = Men's 6 3/4 - Women's 7 3/4).
STD Quad Size is the WIFA suggested plate/frame size. We mount all frames with STANDARD mounts. If you prefer a short mount, please send us a message/email so we can assist you with determining the correct size!